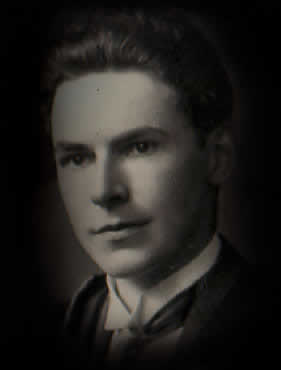 A K Bell Library,
York Place,
Perth PH2 8EP
t: +44 (0)1738 477062
e:Local Studies

The Soutar House,
27 Wilson Street,
Perth PH2 0EX
t: +44 (0)1738 643687
| friends | av archive | bairnrhymes | bookcases | buses | calendar | grave | lectures |
| makars | music | panels | prize | roll | schools | sculpture | shows | the arch | theatre |
| walks |
The Arch
The Arch is an e-book produced by the Dutch Frisian poet Geart Tigchelaar, an outcome of his collaboration with the Scottish poet David Eyre. They met at StAnza in St Andrews during 2018, and continued their association during the Soutar Festival of Words in Perth during 2019. While he was in Scotland for the festival in Perth, Geart Tigchelaar selected poems and poem fragments of William Soutar to pair with his own photographs. The resulting e-book was issued in 2019, and we are grateful for his permission to make it available on this website.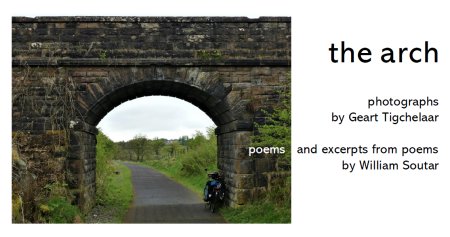 Click on the image to download the document in pdf format.
StAnza, Scotland's International Poetry Festival.
StAnza website
Email StAnza