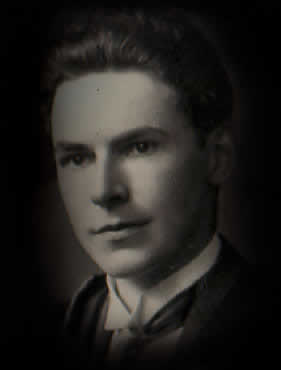 A K Bell Library,
York Place,
Perth PH2 8EP
t: +44 (0)1738 477062
e:Local Studies

The Soutar House,
27 Wilson Street,
Perth PH2 0EX
t: +44 (0)1738 643687
| friends | av archive | bairnrhymes | bookcases | buses | calendar | grave | lectures |
| makars | music | panels | prize | roll | schools | sculpture | shows | the arch | theatre |
| walks |

Following kind permission from the Gannochy Trust, the AK Bell Library Theatre was renamed the William Soutar Theatre on 24th April 2009 by Councillor Liz Grant, Convenor of Lifelong Learning at Perth & Kinross Council.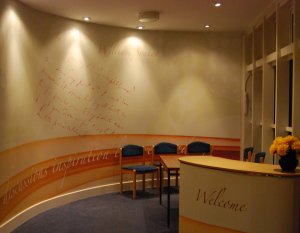 The invited audience in the 120-seater auditorium also witnessed the unveiling of the Soutar Panels, a work commissioned by Caroline Beaton of the Library Service from the Perth Branch of the Embroiderers' Guild.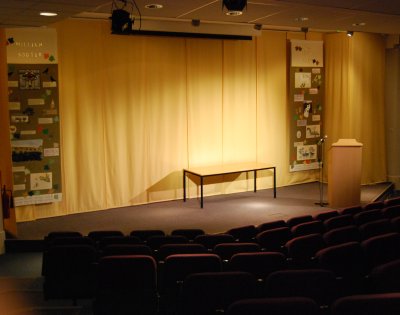 Further entertainment was provided by Jim Carruthers, Millie Rodger and Iain Mackintosh who read Soutar poems, and Jim Malcolm who performed Soutar's Hal o' the Wynd to his own music. Elliott Boyle kindly provided the photographs.